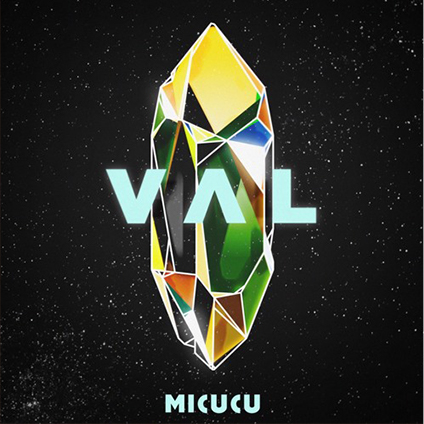 Val stands for a moment that goes on and on.
The instant you let everything go and free your mind.
Val comes from the world "fall". And it means freefalling for Micucu.
This moment is best described when someone asks you "what's on your mind?" and the answer is always "nothing".
This is the moment. But with a freefall into your subconscious.
BALLERS
KEYBOARDS/FX – UKU KUBAR
GUITAERS – RAUL OJAMAA
BASS – SIIM AVANGO
DRUMS – HANS KURVITS
---
WRITER: UKU KUBAR
PRODUCER: UKU KUBAR
RECORDED BY: JOSE DIOGO NEVES AT PEETER SELMELA STUDIES
MIX & MASTER: JOSE DIOGO NEVES
COVER ART: ANDREAS ROOSSON
---
RELEASE DATE: 28 MARCH 2016